Debbie Wingham, world renowned for creating countless of the world's most expensive things herself, recently landed her own reality show on Gossip Stone TV, a media company producing several reality TV shows featuring celebrities, glitz, and glamour.
To date Wingham has created 13 one-of-a-kind elaborate commissions, most of which also carry the title of being the World's Most Expensive. These include a pair of $15M USD shoes, a bag worth $6.7M USD, a $74M USD cake, a $2M USD frame, a solid gold Birkin, and a series of diamond-drenched outfits. Her creations even include the most expensive Christmas tree and advent calendar! And all this to the beautiful tune of a quarter of a $Billion dollars!
The Most Expensive reality TV show on Gossip Stone TV will showcase the lives of the rich and famous and Debbie's fellow artisans in the luxury sector. It will also reveal the daily trials and tribulations of being the long reigning queen of the world's most expensive. The lengths Wingham will go to create a one-of-a-kind commission for her high maintenance clientele must be seen to be believed!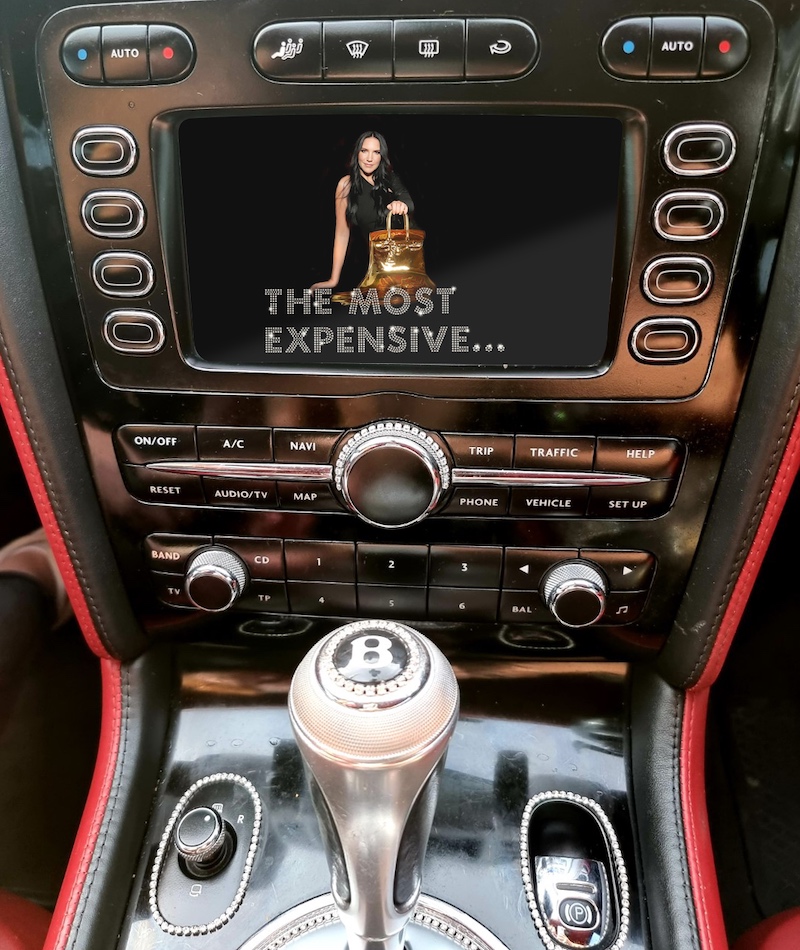 The first episode of Debbie Wingham's reality TV show will air late September on Amazon Fire TV, Roku TV and Apple TV with a household reach of 150 million. The series will begin in Marbella, the playground of the European Jet set.
The series introduction, the first segment to air on the Gossip Stone TV channel, will feature Wingham wearing the very gown that originally shot her to fame. This is the world-famous black diamond dress worth $5.7M USD and will be joined in the spotlight by the world's most expensive Bentley, valued at $10.4M USD. This is a one-of-a-kind Bentley, customized by Anderton Motors, a specialist in Bentley and other high-end vehicles.
The Bentley features diamonds galore, including a 4 Carat pink diamond worth a jaw dropping $5.8M USD and two 3 carat black diamonds with a value of $500K USD, the rest are pure type IIA diamonds, the most flawless diamonds one can find.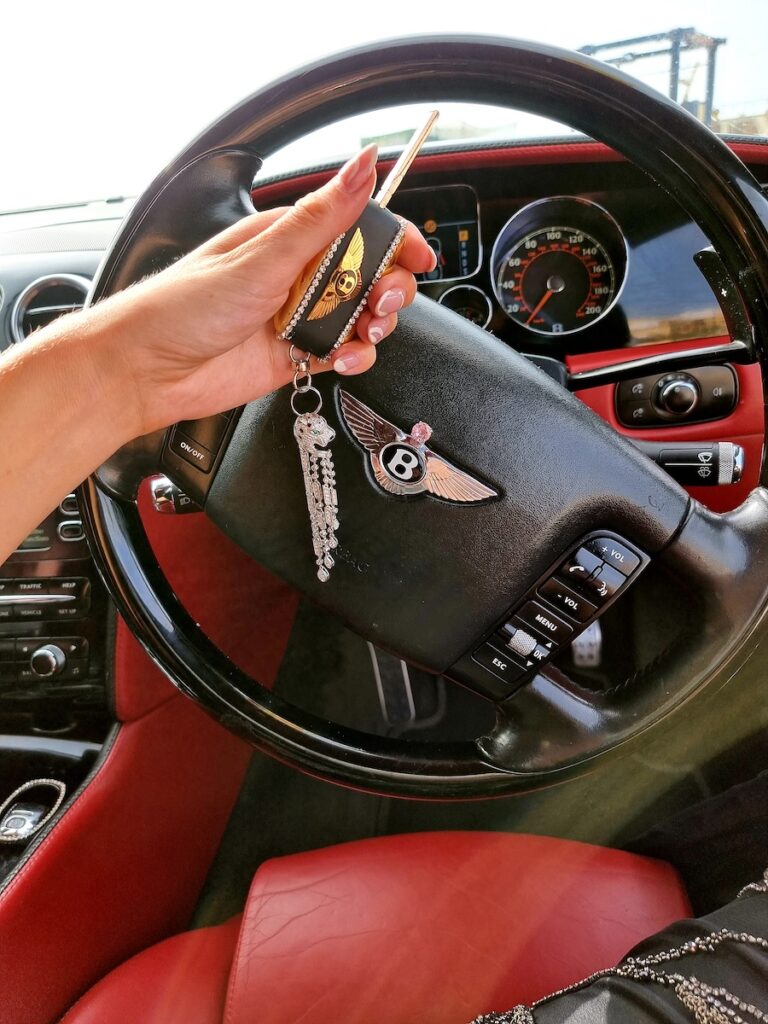 These are in the top 2% of all the world's diamonds and contain no nitrogen or boron impurities. To think that these pure diamonds were used for diamond dust caps and even a diamond edged dashboard including buttons, dials, and the frame of the gear stick, all to the tune of $1.5M. Even the key fob has received the superstar treatment – in fact it is not just a fob, but a $300k Bentley car key sculpted from real gold, diamonds and even a cartier pendant as a keyring!
This is just the tip of the iceberg, so prepare to be blown away with how the other half really lives! What you will see you wouldn't imagine in your wildest dreams! This is a world that Gossip Stone TV is sending you to with a first-class ticket to embark on this journey of a lifetime.
NEWS - Gossip Stone TV originally published at NEWS - Gossip Stone TV