Debbie Wingham astounds across genre boundaries and brings it all to reality TV on Gossip Stone TV.
When you think of Debbie Wingham, do you immediately think of diamond encrusted stilettos? Do you see her as bonkers, bold, and adventurous or a few cupcakes short of a picnic? You now get to judge for yourself by watching her very own show The Most Expensive on the reality TV channel Gossip Stone TV.
Debbie is renowned for her Avant Garde creations and the pairing of different mediums that shouldn't really mesh. Diamonds and cakes usually don't go together, but she was given the title of "The Countess of Confection" by the Food Network as one of the leading food artists in the world. To cement her royal title, she has created countless diamond adorned cakes over the years. These include the world's most expensive cake, the million-dollar Bride Cake, the Kim K, and Karl Lagerfeld diamond cakes that all went viral.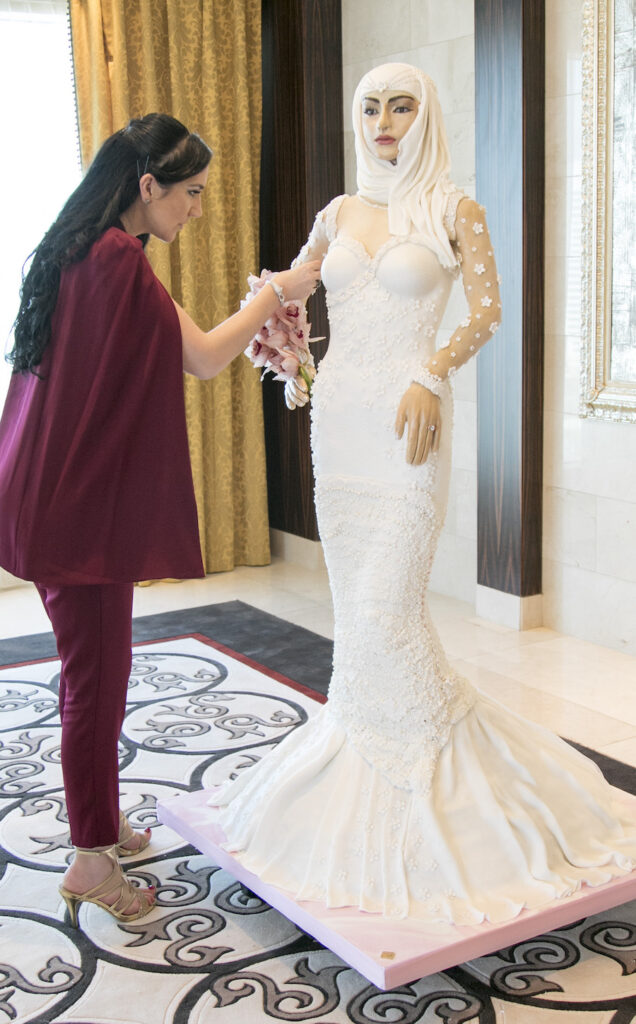 These cakes have a combined total value of a staggering $78.2 million dollars. You need a big, sweet tooth and equally big bank account to approach this countess for a cake! Now Debbie Wingham is getting back into the kitchen by pairing different mediums once again. Her new technique is the combining of oil painting and cake-making techniques to create lasting and original works of art and give them a street art edge.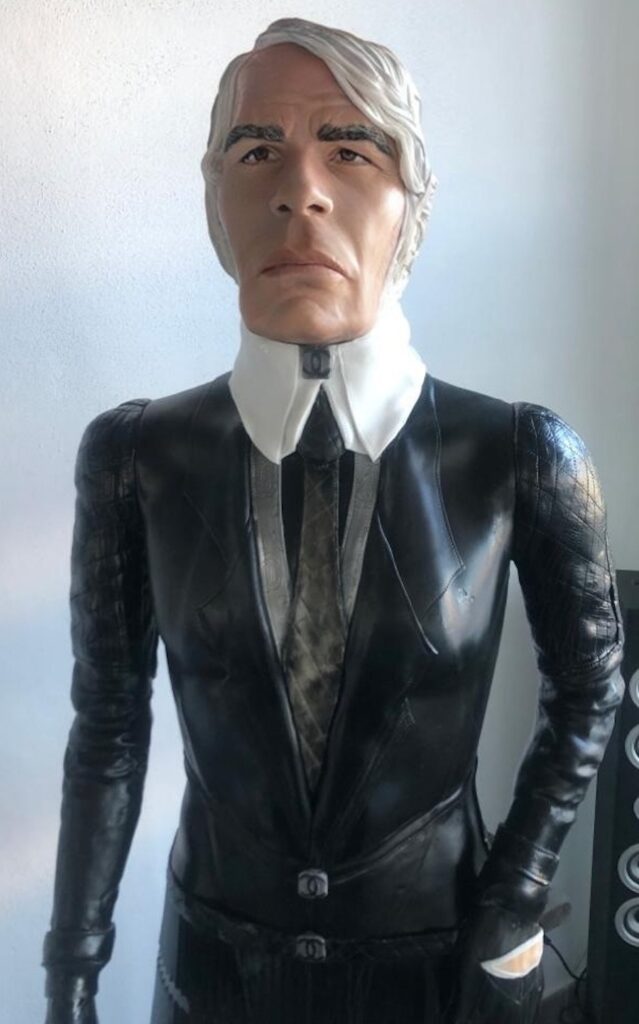 Wingham is no stranger to the piping bag and the palette knife, but painting using these cake decorating tools is perhaps a far stretch from sanity, even for her. In her own words, she lives like Alice in her own version of a Wingham Wonderland where absolutely anything can be achieved. "If you can dream it, I can make it," says Wingham.
This novel approach to painting came about from her earlier oil paintings that Wingham created during the COVID period. Until then, while Wingham was a one-woman fabric-to-fondant master, she hadn't dabbled in painting much, not on canvas anyway. "Creativity is my superpower, and sculpting lifelike cakes is the same hand as painting or indeed as designing and making gowns," Wingham said, "During covid I had a lot of time on my hands and got into oil painting. I did a series of my interpretations of some of the greatest artists that ever lived, including French impressionist Boucher, Monet, Manet, and Fragonard. I created a money mantra remaster to the Rococo style concepts, adding modern day symbols of status and wealth, something I guess I'm world renowned for. Like all my art pieces, there is always an element of sarcasm and a hint of humor present."

Recently Wingham revealed several of her 'pandemic period' works with world-renowned art critics to receive feedback. They loved the hidden meaning and attention to detail, but it called the finish too perfectionist, too flawless, for the modern art market, which has become somewhat juvenile in recent years. It was suggested to add a hint of Street art to sass up the pieces. With that in mind Wingham knew that she had to come up with something different than what Banksy, Alec Monopoly and Mr. Brainwashes of the world were doing, so she had the thought to merge not only the Drip series sculptures into her paintings but also her pedigree as a cake artist.
Using gold and platinum leaf, piping bags and palette knives to deface her own flawless master pieces, she created a new series – Vandalized Oils. These new pieces are also ornately framed with a sense of sabotage and splashes of fluorescent colors. Wingham insisted it was not all about Ransacking her originals. Despite the critics' feedback, she is firm in her belief that nothing can be too flawless. Thus, her other work will retain the immaculate finish Wingham has come to be known for in all mediums.
People often mistake Debbie Wingham for a rich kid, born with a silver spoon in her mouth. That is far from the truth, as she is the daughter of a coal miner and made it in the luxury sector against all odds. Although Wingham thinks her equivalence to royalty is laughable, she is the media's darling and is referred to as The Queen or Countess on a regular basis.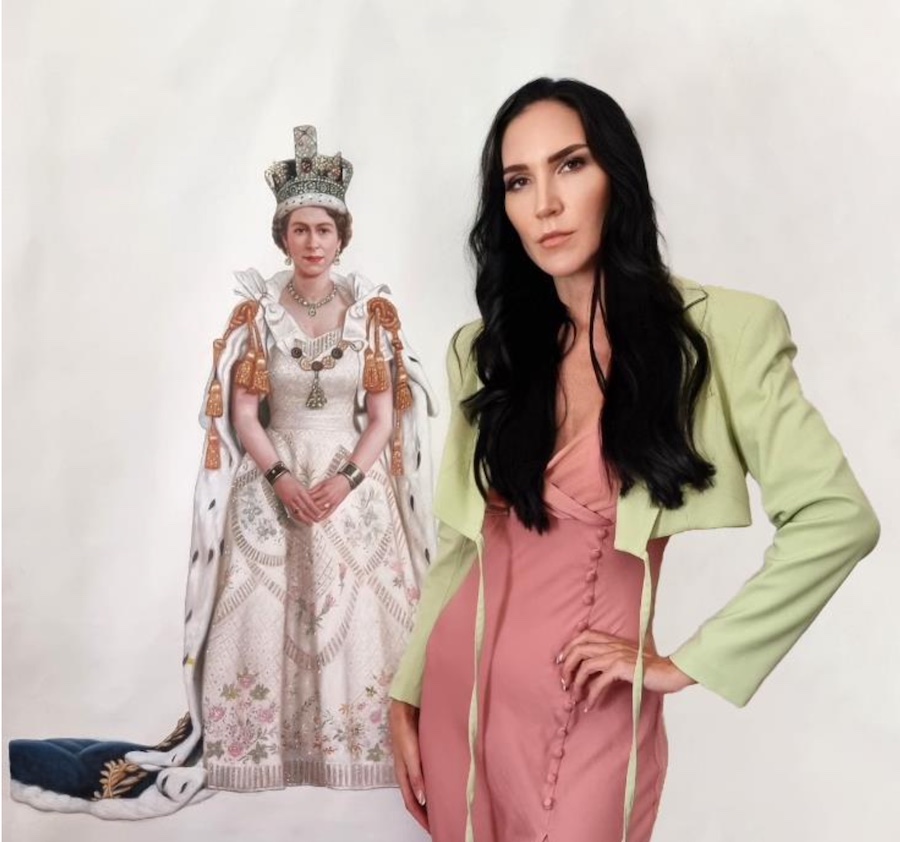 Debbie's latest original oil was a breath-taking portrait of the late Queen Elizabeth II. She had painted it to commemorate the queen's 70-year Platinum Jubilee. Of course, Wingham had no intention of ever defacing the painting of the Queen and making it a part of the vandalized oils series, instead adding real gold leaf to her crown and dress which we are sure the Queen would approve.
Considering the recent situation, Debbie is planning to donate the painting to one of Her Majesty's favorite public causes. Initially Wingham had hoped to get this painting in front of the late great Queen Elizabeth II, but since that dream can no longer be realized, a charitable donation is a better fit, Wingham added. She often extends her support to good causes to help those less fortunate than her. Philanthropist and mother with an appetite for success. Her plans are always kept under lock and key until they are ready to be revealed because there are many competitors in the luxury sector who are keen to follow in her diamond encrusted stilettos. Much of her life is kept top secret to maintain an ongoing desire for her new work. Wingham said, "I keep thinking I'm going to hang up my crown and stop creating world's most expensive works, but then I always get roped back into another project."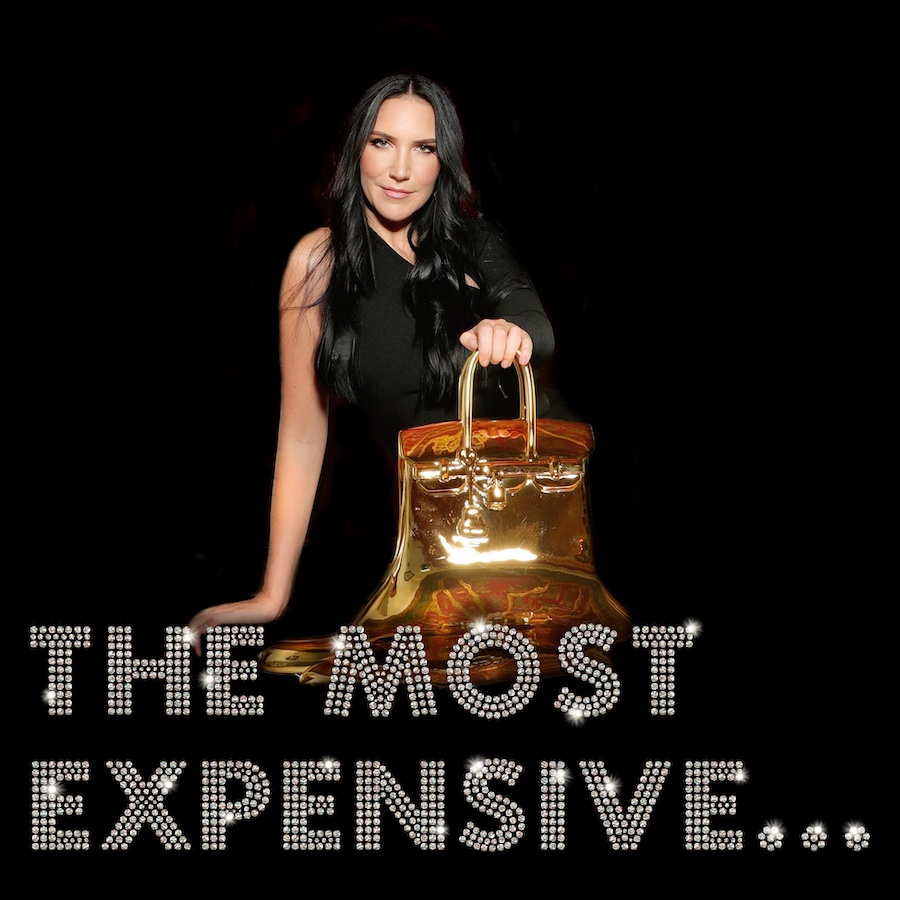 For the first time in her career, Debbie Wingham is opening the doors into her life on her up and coming reality TV series, The Most Expensive. This is something she has never done before. Her past includes many TV appearances that gave glimpses into her life and art reveals, but nothing on this scale. Debbie is hosting Gossip Stone reality TV series in which she showcases concepts and creations by other luxury innovators and the people who commission and treasure their works, also revealing the world of the ultra-wealthy clientele of the luxury art sector that rarely enter the public eye.
The competition for the title of Queen of the Most Expensive sharpens inventiveness and skill of all the competitors and is Wingham's real motivator to stay ahead of the pack.
Tune in to The Most Expensive, Debbie Wingham's new reality TV series which launched this September as a Gossip Stone TV original production. Gossip Stone Reality TV can now be found on Amazon Fire TV and Roku TV and will soon appear on Apple TV as well. These three platforms reach a total of 150 million households worldwide.
Gossip Stone TV network and The Most Expensive series was created by award winning artist, producer, and writer Victoria Unikel. Victoria is an iconic and innovative figure within the media world in her own right. Her empire includes VUGA Enterprises Media Group and other enterprises. These two female powerhouses are restructuring the entertainment industry giving a REAL account of how the other half lives in an exclusive peek into a world filled with unimaginable extravagance and a cast full of the super-rich. Each episode of The Most Expensive reality show includes a larger story about Wingham's life and other luxury-based businesses offering bigger, bolder, and more expensive temptations to the wealthy.
NEWS - Gossip Stone TV originally published at NEWS - Gossip Stone TV