Debbie Wingham, the star of The Most Expensive reality TV show is announcing first episode release on Gossip Stone TV November 6
Diamond Debbie is a couturier and international artist with a Hollywood client list and more than 2 million followers who love her inspiring and glamorous life. It's a title hard won, though. A coal miner's daughter brought up on a council estate in South Yorkshire (what Americans call 'the projects'), she left school with few qualifications due to her dyslexia.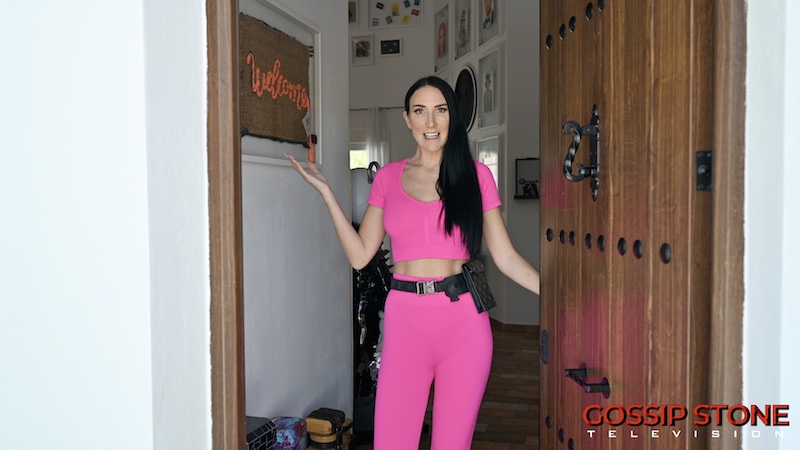 "When asked what I wanted to be when I was older, 'the world's most expensive artist' didn't really spring to mind!" she says drily. "I thrived on needle work and art, but the rest weren't up too much. But I always had drive and an incredible work ethic. I knew I was going to move to London and take over the fashion world. How I would do that I had no clue, but I never have been into the word 'no'. It just doesn't enter my vocabulary!"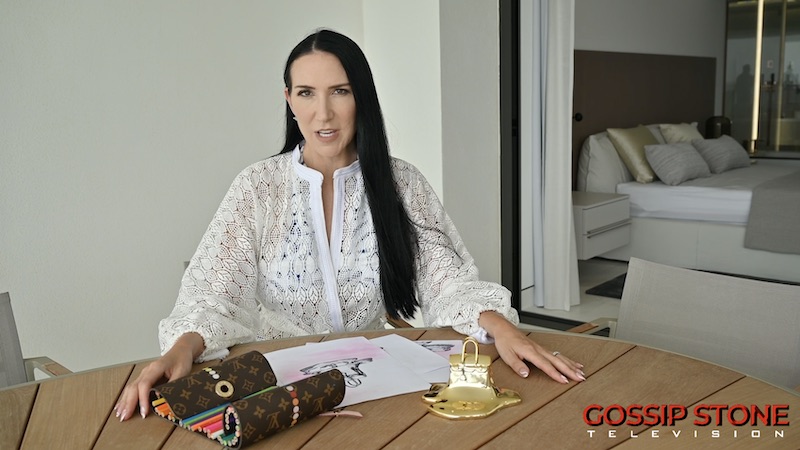 She had no means to fund her own fashion business or barely even buy fabric, let alone move to London, but that didn't stop her, and the gutsy teenager moved to the capital the moment she turned 18.
Standing at six feet, Debbie followed the path of many tall young women in the early 2000s and turned to promotional work. A typical day would see her work as a Mercedes model by day and a Dunhill girl by night. In between shifts she did a whole lot of sewing and not much else.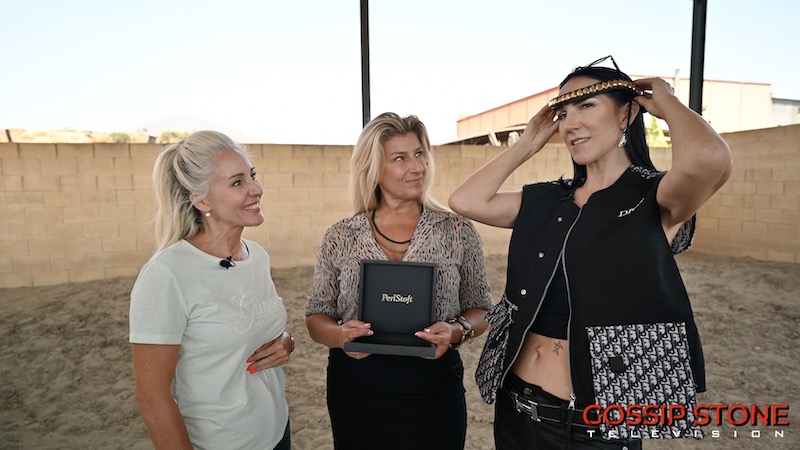 "I prioritised fabric shopping over food and lived on champagne and canapes from all the fabulous events I was invited to, almost like a socialite but minus the trust fund! They were a great way to network and get fed and hydrated," she says.
The work, though gruelling, enabled her to buy fabrics and soon she was trading at London markets before opening a third-floor store on King's Road. Debbie soon realised she had a flair for couture gowns, after a fashion critic admired her first frock. Her signature style was ethereal, graceful, and timeless gowns designed to look great today, tomorrow, and in ten years' time.
Her days involved a lot of heartache and having door after door close in her face. Much of the rejection derived from the snobbery in the industry.
People would say things like, 'your work shows potential, but your accent doesn't belong in Haute Couture' referencing my Yorkshire accent."
"One particular fashion editor told me I was going nowhere fast the minute I opened my mouth. Some years later this same editor asked to wear one of my dresses to a red-carpet event. I replied, 'but darling, you don't want to wear a frock made by someone from Yorkshire do ya?'"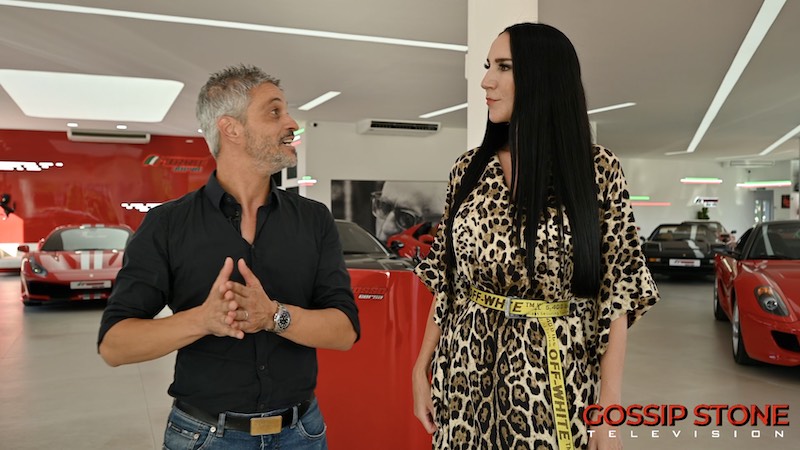 Debbie moved to LA and started to gain celebrity attention, not least through a collaboration with Van Cleef & Arpels, who loaned a quarter of a million dollars' worth of jewels for a fashion show at the highbrow Chateau Marmot. It was also around this time that Wingham began working with salvaged fabric. She scoured thrift stores and revamped vintage clothes, something she still does today.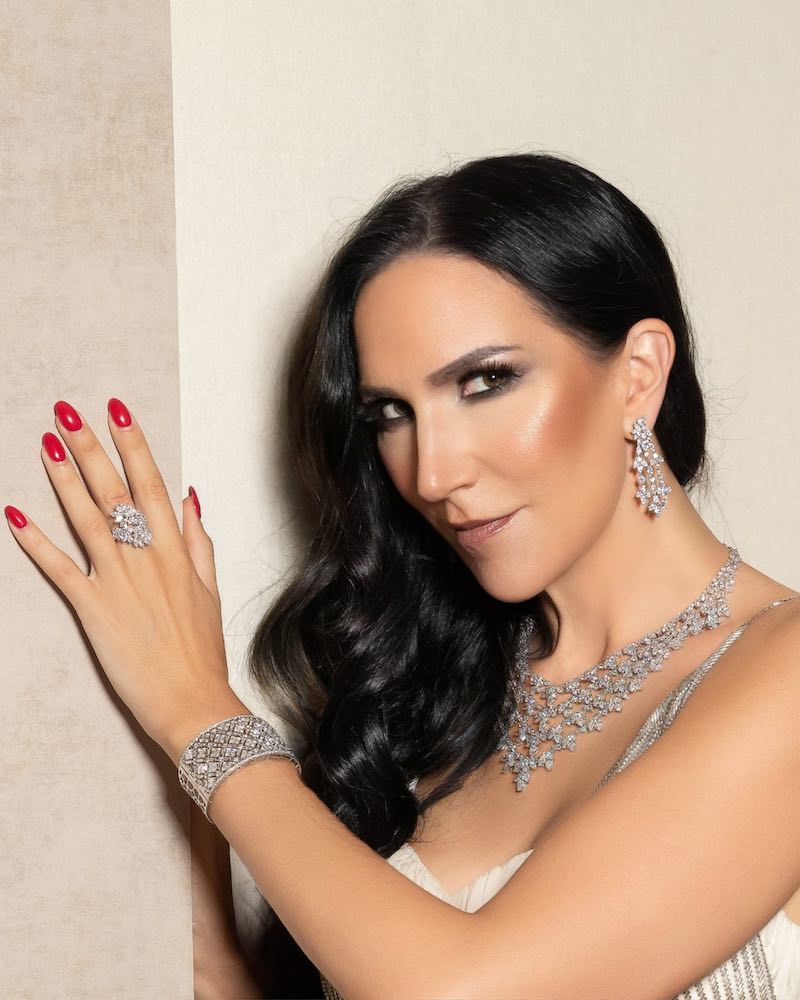 Although her show garnered her a lot of publicity, the sales didn't follow and she lived off tinned food, often having to choose between buying fabric or paying the rent. On a trip to the UK to rethink her life she met her now husband Damian. They settled down and yes, she made her own wedding dress.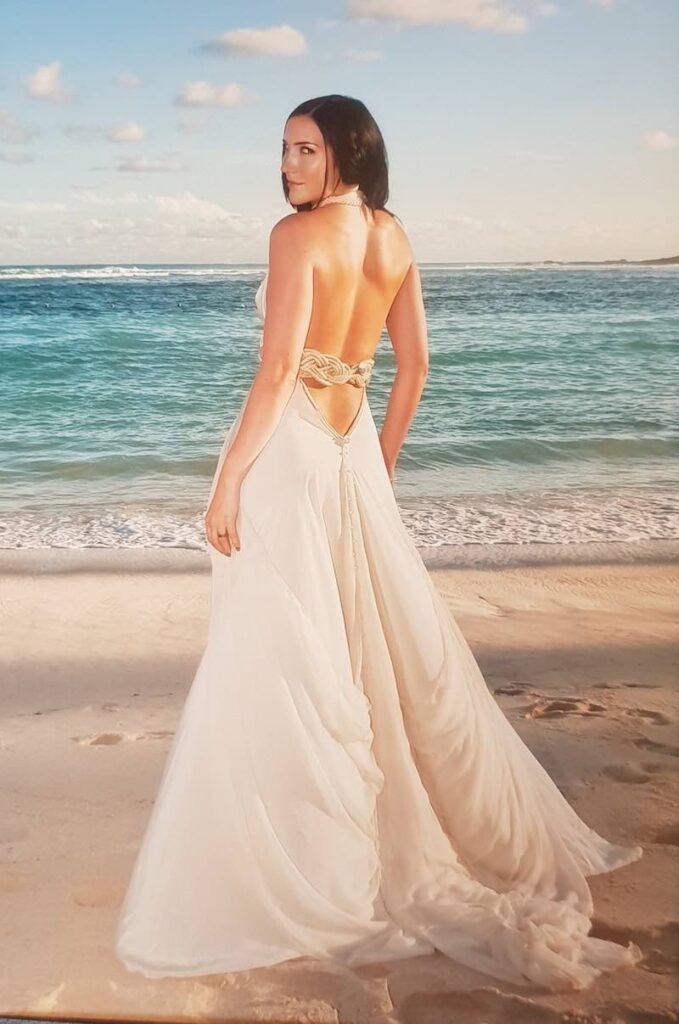 Soon after they got married a daughter arrived, a younger sister for his two beautiful girls. This stability, coupled with a new clarity that motherhood brought, led to her lightbulb moment ten years ago – to design the world's most expensive frock – the Black Diamond Dress.
Again, it didn't come easy. It took a whole year to find a company that would loan her the diamonds. "Then I had to get round the security side of a creation like this. It was extremely time consuming and very expensive.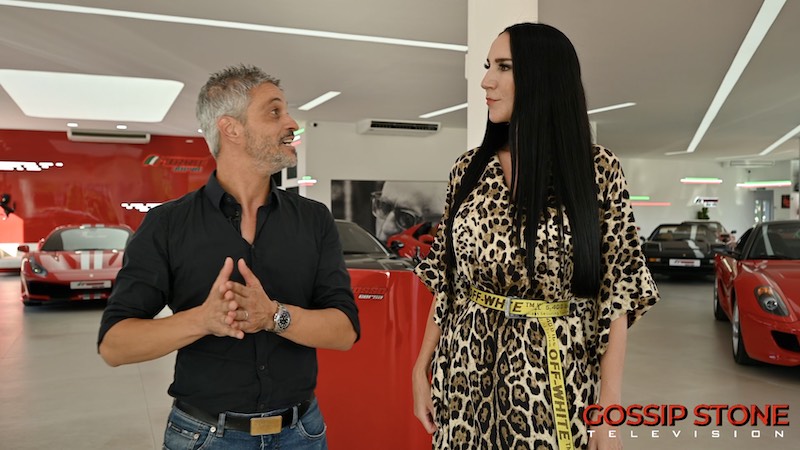 The World's Most Expensive Dress was a huge success and soon went viral. Clients started commissioning designs and she created a series of 'World's Most Expensive' items, including the ultimate upcycle project, a 6.7 million dollar bag made from reworked gold and diamonds, a pair of 15.1 million dollar shoes, and advent calendar priced at a whopping 11 million dollars and a this is the tip of the iceberg.
Her cakes, including the million-dollar wedding cake, are legendary and she has designed them for celebrities such as Kim Kardashian, Drake, and Justin Bieber.
Having swapped fabric for fondant, Debbie now took another creative direction in 2020 when the Covid pandemic hit. She tried her hand in fine art and hit the headlines once more as she continues to evolve.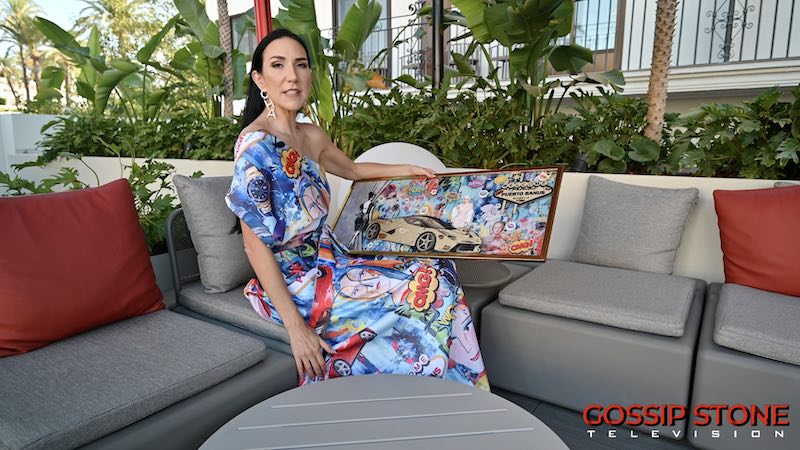 Her latest TV series will be the first time she ever opened the doors into her private life. The show is called The Most Expensive and it airs on the Gossip Stone TV channel on Amazon Fire TV, Roku TV, and Apple TV with the first episode on November 6.
It may look like she lives a blessed life but when you tune in, don't forget that this Yorkshire Lass worked for everything she has. It didn't happen by chance; it came with hard work and rejection, and it was an uphill struggle.
The series taps into the trials and tribulations of the extraordinary things she creates, one day a gigantic cake, the next an haute couture gown, with a massive mural in between.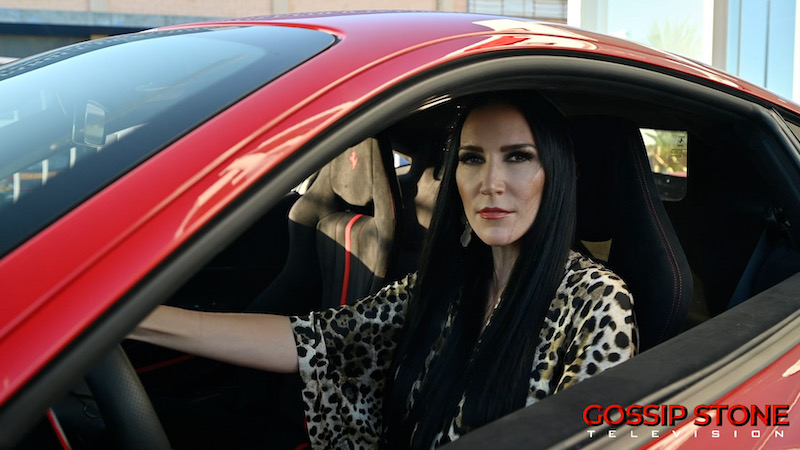 One thing for sure is that her always upbeat attitude lifts the viewers' spirits and inspires them. Many luxury TV shows can leave you with a bitter taste in your mouth or make you feel bad about one's own situation, but if a coal miner's daughter can live her dream, it's a testament that we can all succeed.
NEWS - Gossip Stone TV originally published at NEWS - Gossip Stone TV